Audioquest Niagara 1000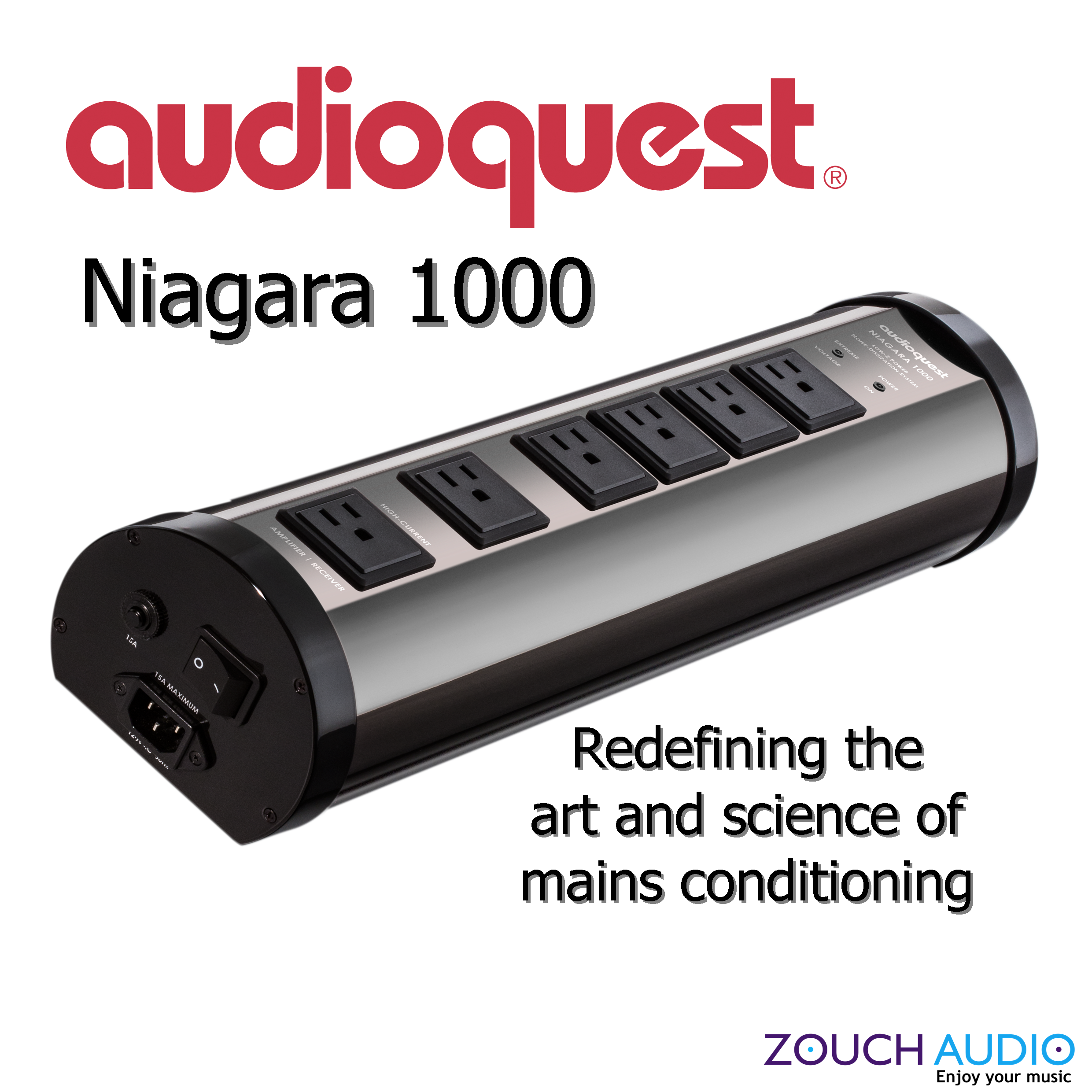 Lowering the noise floor has always been an aim for audiophiles. The ever-increasing noise produced by household appliances, mobile phones, WiFi, satellite TV and digital radio broadcasting adversely affects the performance of any HiFi system. Differential sample tests and spectrum analysis reveal that up to a third of a high-resolution (low-level) audio signal can be lost, masked, or highly distorted by the vast levels of noise riding along the AC power lines that feed the components. Eliminate this masking noise and you experience an immediate improvement in sound clarity, dimensionality, frequency extension and dynamic contrast.
The Niagara 1000 utilises the same patented ultra-linear noise dissipation technology found in Audioquest's flagship Niagara 7000 and offers a holistic approach to mains conditioning, without compromising safety or creating low-level ground loops.

The Niagara 1000 is priced at £995, a very reasonable price when you consider the significant improvement in sound quality that it yields.
Audioquest's capacitor-forming technologies provide the most consistent and widest bandwidth noise dissipation possible and without the inconsistent results that typify minimalist, multi-node resonant peaking found in many AC power conditioners. The Low-Z AC Power inlets and outlets not only feature the superior grip and lower resistance of beryllium copper, but they also include a heavy Hanging-Silver plating to ensure the lowest impedance at radio frequencies. The unit is also able to handle multiple transient power surges and spikes of up to 6000V or 3000A (the maximum that can make it through a home or office electrical panel) making damage from electrical storms or power-line interruptions virtually impossible.
Anything that reduces noise interference will benefit a HiFi system and with the Niagara 1000, Audioquest have created a product that can unleash a system's true potential, enableing the listener to reconnect with the emotion contained in the music that is often lost through masking noise.
To read more, please click here
On demonstration now at Zouch Audio
A must-have product for most Hi-Fi systems