Zouch Audio's 24th Annual Christmas Open Day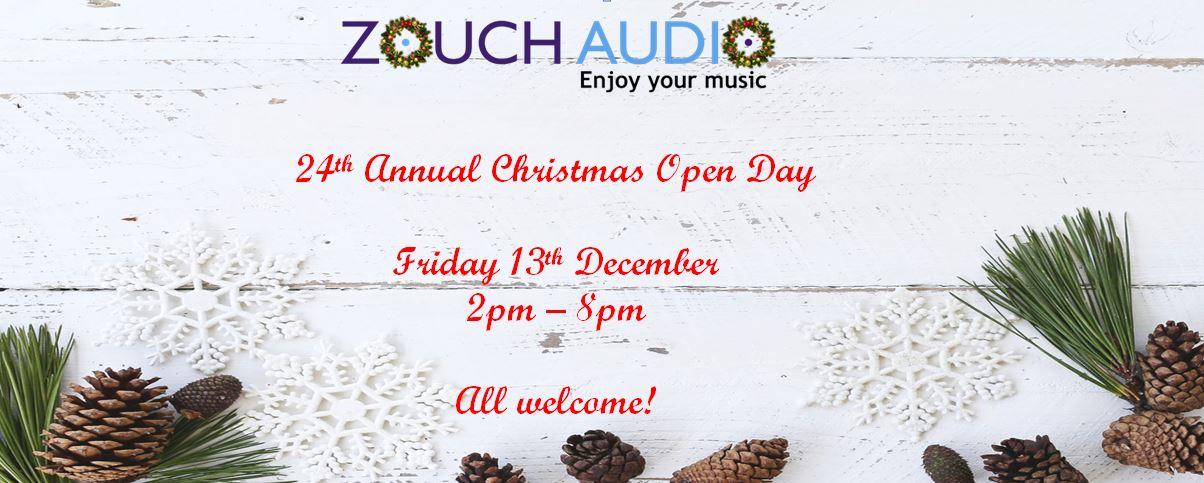 It's that time of year again! Our annual celebration will take place on Friday 13th December starting around 2pm, the day will go on until around 8pm.
As usual we will be hosting a day of fantastic music, wine, and nibbles and maybe half decent hifi?
We are delighted to be joined by Ian Severs from Karma Distribution. Ian will be on hand to answer any queries about Falcon Acoustics loudspeakers.
There will also be some fine names on show such as Luxman, Pro-ject, Quad and much more...
Be sure not to miss what is guaranteed to be a great day. There will also be unmissable deals throughout the day.
Everybody welcome! We look forward to seeing you shortly!